More than just PKI...
ReTrust.Me acts as a hub to certify identities and documents within your organization, using various standards, widely interoperable.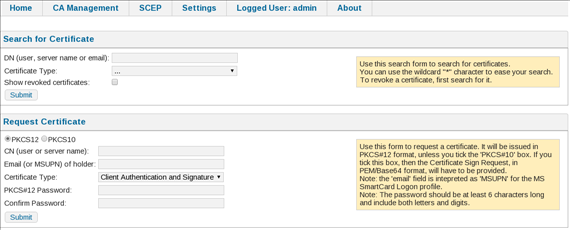 Very easy to use, its GUI will let you manage identity lifecycle easily.
ReTrust.Me also sends reminder e-mails when needed (e.g. certificate about to expire).
Its Enrollment Client will allow you to easily enroll Smart Card or Tokens, using an easy to use Windows GUI.
It will manage and let you issue X.509 certificates, MRTD signed objects,
RFC 3161 signed timestamps, PKCS#12 secure credential containers, ...